Degree Award in Memory of the Victims of the Linate Disaster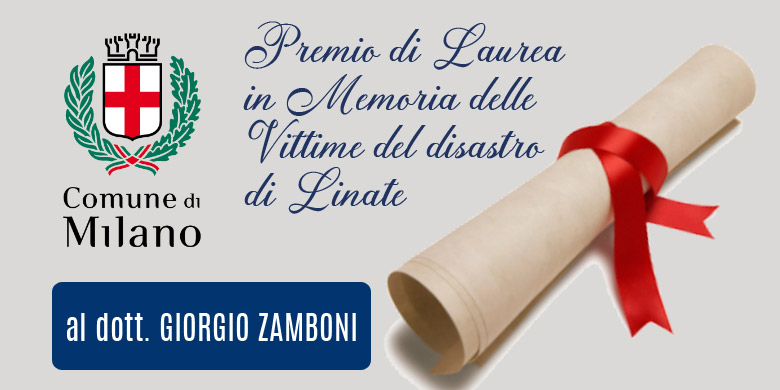 Dear all, yesterday morning the ceremony for the awarding of the scholarships in memory of Linate took place online.

This year the Municipality of Milan had to bring forward the delivery date as then there will be the municipal elections.
It was done online because the state of emergency still exists .....

Although remotely, the ceremony was moving and touching.
A Roman engineer, Dr. Giorgio Zamboni, who was very happy and a little touched too, received the prize.
The original, innovative and very interesting thesis.
Also present were Dr. Corvino and Dr. Galliano

As always, the great work of selecting the theses was done by our dear Arturo Radini and Felice Cuzzilla to whom I renew my thanks and that of the whole Committee.

Dr. Galliano assured that it is the intention of the Municipality of Milan to continue this tradition in the coming years which, together with many other initiatives, also serves to keep alive the memory of our loved ones.

Hoping that the next award ceremony will be held in the presence and allow us the freedom to see each other again and hug each other, I send everyone a warm hug

Adele
22/07/2021