New headquarter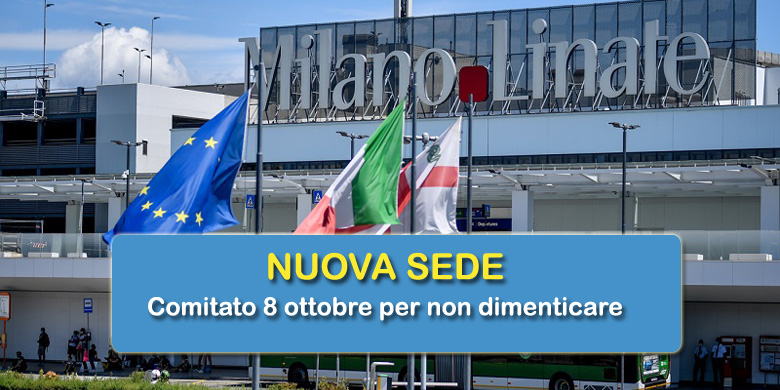 For about 10 days we have changed the location of our office (moving just before the Anniversary ...).

We are no longer in Viale Gabriele d'Annunzio 15, but in Linate, in the building of the ENAC offices.

The phones to refer to are always Giovanna's mobile phone 380.1381577, the office mobile phone 339.3082849 and the fixed office mobile phone 02.74852965.
While the exact address is: Committee 8 October "Enrico Forlanini" Airport 20090 Linate (MI).

Better to call if you plan to visit us, as sometimes Giovanna will work in smartworking and in any case to reach us it is better to explain it live, the first time. The building is located behind the airport entrances, for boarding or arrivals.
Unfortunately, the headquarters of Gabriele d Annunzio has become a construction site to be transformed into a school, in which the school structure in via Vivaio will be transferred.

From the end of April we had to leave the premises free and all our things in storage upstairs.
Giovanna's house and mine have been transformed a bit .... into an office and we worked in smartworking.
Unfortunately, the alternative locations proposed by the Municipality were not suitable and did not correspond to our needs and to what the Committee and the Foundation represent.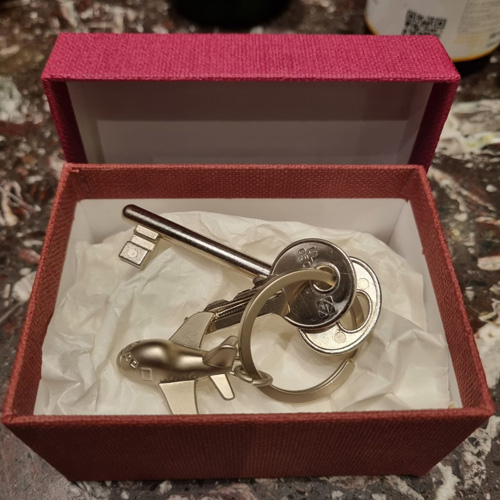 So ENAC offered us a space in their Linate offices.
It is smaller than the large D'Annunzio office, but sufficient for our activities.
Indeed, I would say very nice, with the possibility of using meeting rooms etc ...
Equipped as befits, comfortable.
A little further from the center of Milan, but when the blue metro arrives, it will be very convenient.

As soon as possible, we will post some photos on the Gallery.

We sincerely thank the President Pierluigi Di Palma who offered us this opportunity and we look forward to seeing you for a coffee if you pass by our part.
Among other things, I believe that the new location is significant for us.
We are close to Ricordo, between the airport and our Bosco dei Faggi ...
Working at Linate also to Remember .....

And with this I embrace you
Adele
19/10/2022